As we all know, LED landscape light is an outdoor luminaire. Since it is a luminaire installed outdoors for lighting, it is often exposed to wind and sun. If the LED landscape light is not properly maintained, it will age very quickly. Therefore, maintenance is also very important, so how to maintain and maintain LED landscape lights?
One. Clean the dust
      We must first wipe off the dirt on the appearance of the LED landscape light, because the LED landscape light is installed outside, and a lot of dust is often accumulated, which affects the heat dissipation of the light source. Therefore, cleaning is the primary task, but it is not possible to use unknown chemical liquids to clean the LED, because it is likely to damage the surface of the LED resin and cause the gel to crack, which will affect the life of the LED. However, if necessary, the LED can be cleaned by immersing the LED in alcohol or freon at room temperature, within one minute at any time.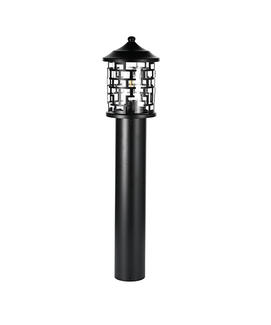 Second, check wear
      Check whether the gears and couplings are worn or not. Check whether the fastening screws are loose; here it is mainly to look at the lubricating oil, if there is little or no lubricating oil, it will affect the operation;
Three, regular maintenance
      An overhaul inspection of the transmission mechanism should be carried out every year to check the wear of the pan wheels, pan rods, gears, bearing pulleys and shafts, and the operating status of the motor;
Four, timely replacement of accessories
      When we find any parts are damaged, we need to replace them in time to avoid damage to the LED landscape lights if they are not replaced in time. Generally speaking, the wire rope of the cantilever crane manufacturer must be replaced once every three years, otherwise it will affect the use.