To install a outdoor post lamp, you need to first determine the position of the lamp post and its base. To do this, you can use masonry expanding rawl bolts or an all thread method. Once the base is secured, you should fit the lamp post with the central pole and lantern. Next, you need to install the electrical wiring. For this, you should hire a qualified electrician. The electrician will conduct electrical testing and provide a certificate for the installation. You should make sure that the concrete base is suitable for threading the cable.
Freestanding exterior lamp posts require a footer or foundation. To install them, you need to dig a hole about two feet deep. Afterward, you need to insert plywood to separate the base. Once the foundation is separated, you can then insert the lamp post. After inserting the plywood, you need to drill a hole in the block for the conduit.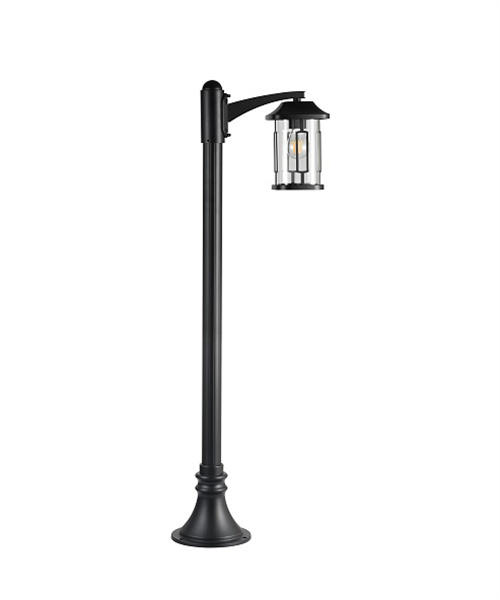 Next, you need to run the wires from the lamp post to the power source. Make sure to lay a plastic tarp in the area before digging. The electrical cord should be buried to a depth of six inches depending on local codes. Make sure the conduit is properly insulated. Once the conduit is securely in place, you need to install the switch.
Once you've decided on a location, you should dig a hole one foot deeper than the lamp post's bottom end. Use a level to check for level. Ensure that there are no air bubbles, which weaken the concrete. Also, make sure to keep the conduit and cable away from the concrete to prevent a potential damage.