There are many types of non-standard landscape lights, and there are indeed few aftertastes. There are two types of landscape lights that can be achieved: one is a bionic landscape light, which imitates nature, peels off the silk and draws cocoons, and takes the essence of the light to integrate the light with nature. Let people return to nature, unity of nature and man. The other is a minimalist landscape light, which uses a simple artistic form to interpret a state of tranquility, to reduce the complexity and simplicity, to keep the ones, and to collect them with heart.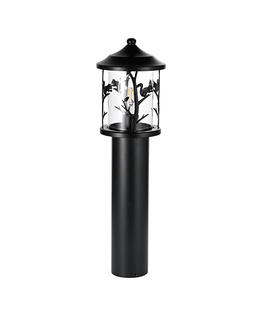 According to the different areas of the garden environment, the illumination of the garden lights should be selected appropriately. For example, entrances and exits, squares and other crowd distribution places require sufficient lighting intensity; while in quiet walking paths, only general lighting is required. The soft and relaxing lighting will make the garden environment more peaceful and comfortable, cordial and pleasant. The lighting of the entire garden lamp should be uniformly arranged, so that the lighting in the garden is uniform and undulating, and has an artistic effect of light and dark rhythm. At the same time, we must prevent inappropriate dark corners from appearing.
Whether it is a meticulous design or just for functional considerations, lighting can become an important factor in determining the quality of a space, affecting the perception and living style of users. It runs through walls, ceilings, and ground, almost completely disappearing, only appearing when the user needs it. Cleverly express a structure, while creating an impressive atmosphere, smart and full of vitality!