The lawn lamp is mainly composed of a solar panel led light source, a solar controller, and a waterproof battery. And because the light source used is led light. Therefore, the brightness of its light source is three times that of ordinary street lamps. Today's solar street lights use lithium-ion batteries. Such a battery has a very long life, about five years. This also reduces the cost of lawn lights.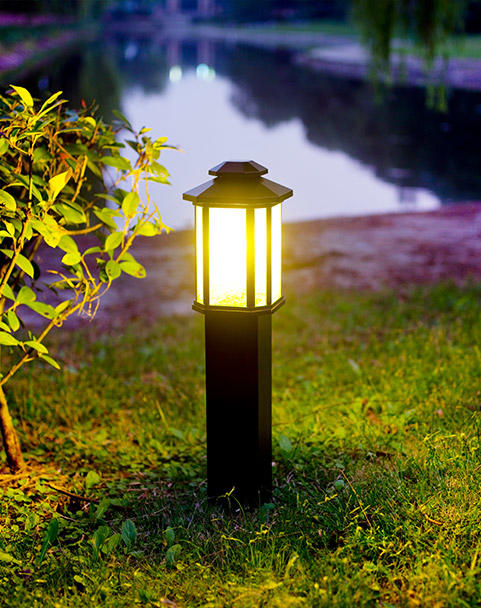 The garden lamp is a green and environmentally friendly new energy street lamp. It is very in line with the environmental protection standards advocated by the state. The initial investment is not very large, and the maintenance cost in the later period is also very low. compared to ordinary street lights. The cost saving is a lot, because each is an independent system, so the failure rate is particularly small.
The whole process of the appearance color of the lawn lamp manufacturer's lamps is very complicated. The more colors in the sample, the greater the overall customization process and difficulty will be, although the cost will be relatively higher, the beauty and elegance of the building will be further improved.
The three essences of bright red, emerald, and blue light beads are expressed by the wavelength of light. This palette is a reference strategy and a reference strategy before the color solution of lamps. Since lawn lamp manufacturers will match according to the factory color, the chromaticity uses MCD (relative density of lumen values ​​in indoor space) representation.