Outdoor bollard lamps
are a popular lighting fixture used to illuminate outdoor spaces such as gardens, walkways, and commercial buildings. They are designed to provide a practical and aesthetic solution for outdoor lighting.
One of the main advantages of using outdoor bollard lamps is that they enhance safety and security. These lamps provide illumination for outdoor spaces, making it easier to navigate through them in low-light conditions. This helps to prevent accidents and improves safety for homeowners and visitors. Additionally, the increased visibility provided by these lamps can act as a deterrent to potential intruders, reducing the risk of theft or vandalism.
Another advantage of using outdoor bollard lamps is that they can enhance the aesthetic appeal of outdoor spaces. They are available in a wide range of styles and designs, allowing homeowners and businesses to choose a lamp that complements the architecture and design of their outdoor space. This can improve the overall appearance of the property, creating a welcoming and attractive environment.
Outdoor bollard lamps are also versatile and can be used in a variety of settings. They are commonly used in residential areas, commercial buildings, and public spaces such as parks and recreational areas. They are available in different sizes and heights, making it possible to customize the lighting for the specific needs of the outdoor space.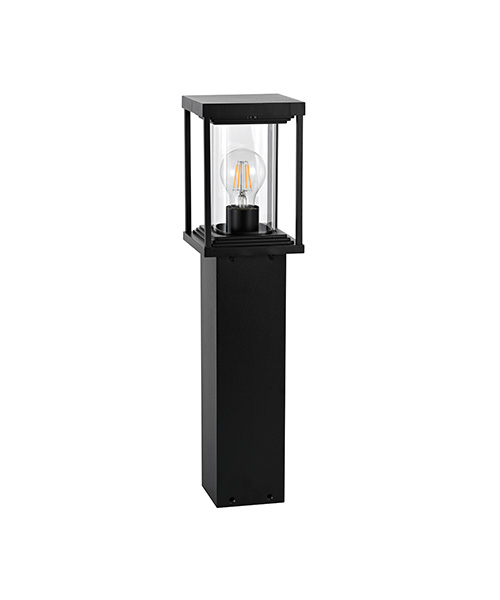 Safety instructions:
After the lamp is connected to the power supply, the temperature of the lamp rises gradually. When the lamp is lit or not completely cooled, it is not allowed to touch the lamp with bare hands.
When replacing the bulb, cut off the power and wait for the bulb to cool before replacing it.
When the protective cover of the lamp is broken or damaged, a new protective cover must be replaced The lamp without the protective cover cannot be used.
Ground wire must be reliable.
Light bulb replacement instructions:
Turn off the power switch of the lamp.
After the lamp body is completely cooled, open the upper cover.
Unscrew out the bulb.
Load the new bulb.
The lamp should be covered before connecting the power supply.