Landscape lights have become a beautiful landscape in urban beautification projects. Landscape lights series lighting is a widely used and indispensable decorative light source configuration in urban garden scenic spots, cultural leisure and entertainment plazas and large-scale social activities. It is a decorative lighting product.
The rod body has various constitutions, the light source is flexible and changeable, the sound, garden lamp, and electricity are three-in-one, and the structure and form are varied.
Decorative landscape lighting products. Design style or abstract avant-garde such as art sculpture or realistic realism such as the natural norm. While displaying the modern exquisite manufacturing process, it also incorporates a variety of elements with certain local or national cultural specialties, which can beautify and brighten the environment and become a symbol of the national culture of a city and a region. Whether it is a large cultural square or a fashionable building community, it has its own reason. It is very valuable to watch and use.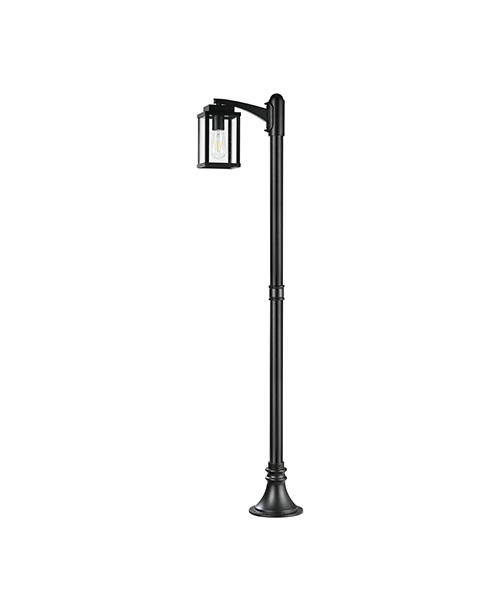 Landscape lights are suitable for places: parks, courtyards and residential areas, both sides of roads, commercial pedestrian streets, leisure squares, scenic tourist areas, etc.
       Description of landscape lamp material: Generally, the lamp pole is made of stainless steel. The overall high-quality hot-dip galvanizing is electrostatically sprayed and anti-oxidative treatment, anti-aging, and the surface is smooth. The light source can be traditional high-pressure sodium lamps, metal halide lamps, etc., or new energy-saving lamps and LED lamps.
      Special instructions for landscape lights: The basis is made by the drawings provided by the factory. The lamp body must be grounded during installation.
Trail landscape lights should pay attention to the following issues in the design:
      1. Most of the trail landscape lights exist in the form of diffused light. Unlike direct light, diffused light does not produce too much shadow, making the color appear softer when it becomes brighter and darker. However, an important problem that needs to be solved for the walkway garden lights in the form of diffused light is that the surface temperature of the luminous body is too high. Judging from the current popular trail garden lights, veryhe products can solve such problems.
      2. Calculation of elevation angle and shoulder distance. The calculation of the elevation angle and the shoulder distance can achieve a good balance between the functional role and the landscape role. meet people's needs.