The installation of outdoor waterproof wall lamps in the family will not only play a role in lighting, convenient for travel, but also play a decorative role, which is a kind of beautification to the outdoor environment. There are many types of outdoor waterproof wall lamps, mainly European-style waterproof wall lamps, pastoral waterproof wall lamps, crystal waterproof wall lamps and modern waterproof wall lamps. European-style waterproof wall lamps originated in the 1980s and are mainly represented by decorative applications in the British royal family.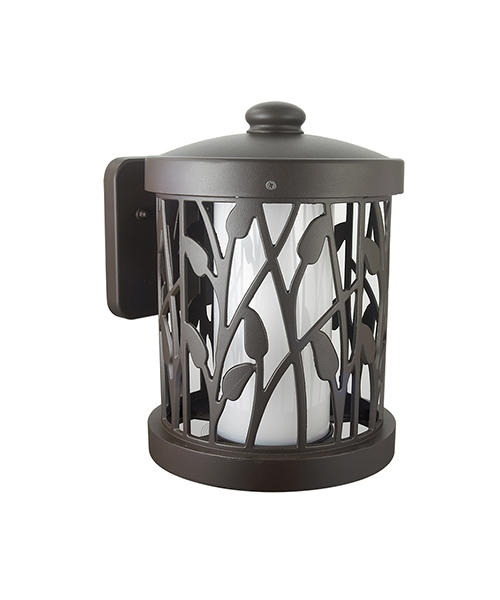 It was only introduced to China in the early 1990s, and has only been used in the domestic decoration industry in the past two years. It is mainly used in the decoration projects of star-rated hotels, high-level clubs and villas to reflect the elegance of European aristocratic atmosphere; pastoral waterproof wall lamp fair Let the whole room reflect a strong humanistic atmosphere, simplicity and nobility complement each other, making the whole room feel very charming.
Outdoor waterproof wall lights not only have various styles, but also many famous brands.
When installing the outdoor waterproof wall light, pay attention to several small details: because the distance determines the lighting effect, it is necessary to consider the convenience of installation and maintenance, so in general, the height of the waterproof wall light needs to be 2.2-2.5m above the ground. However, if it is on the workbench, it needs to be about 1.5 meters away from the working level; the switch selection of outdoor waterproof wall lamps needs to ensure that the operation and organization of the switch is sensitive and light, and whether the switch can be switched at will in an instant; in addition, waterproof The fixation of the wall lamp holder is also very important. At the beginning, it is necessary to fix the lamp holder by using embedded parts or punching holes, and then install the inner core and fix it on the wall. First try to see if it can work. , and then reinforce the waterproof wall lamp.