Carefully make the distinction between landscape lights and courtyard lights, look at the specific use place, and the corresponding installation method, and then use it, so that the effect achieved will be better.
If you really need it, you need to analyze it carefully during the procurement process to see the types you need and the effect you want to achieve. You can do well in these aspects before you can achieve it. the result of.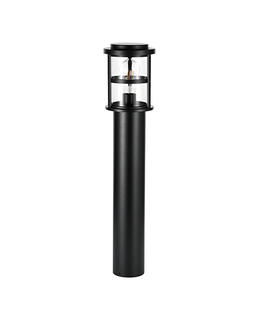 Since led garden lights are better than incandescent lamps in terms of energy saving, even in the case of large-scale production, the product development speed will be faster than the use of traditional incandescent lights, but for now, led garden lights The price is also higher than that of traditional courtyard lights, but as more and more people understand and accept, and the scale of production slowly spreads, the price of led courtyard lights will soon reach the level of traditional courtyard lights.
The led courtyard lamp is composed of a lamp holder, a radiator, a bulb, a constant current drive power supply, and an LED light board. Its bulb refers to the front transparent shell. Once the incandescent lamp was all made of glass, but in the led courtyard lamp Because it is very heavy, it is more than 5 times heavier than an incandescent lamp. If glass is used for the dough bubble, it is easy to break when dropped on the ground. Because, generally, the LED garden lamp uses plastic to make the bubble shell to prevent it from being broken.