The garden lamp is not only a lighting tool, but also a pair of bright eyes and a kind of decoration in the dark night. When night falls, what will be the different effects if the observation lamp is installed in different positions?
light source
The main function of the courtyard landscape lamp is to highlight the scenery effect at night. Warm light sources, too cold light sources and strange light sources are not suitable for the courtyard as much as possible. These two light sources lack a kind of comfort.
Courtyard lighting should not only pay attention to beauty, but also pay attention to the damage to plants. When using landscape dimmers, the light will turn yellow and the illuminated objects will be covered with a layer of yellow. Especially for plants, it will present a morbid state and lose the original vitality.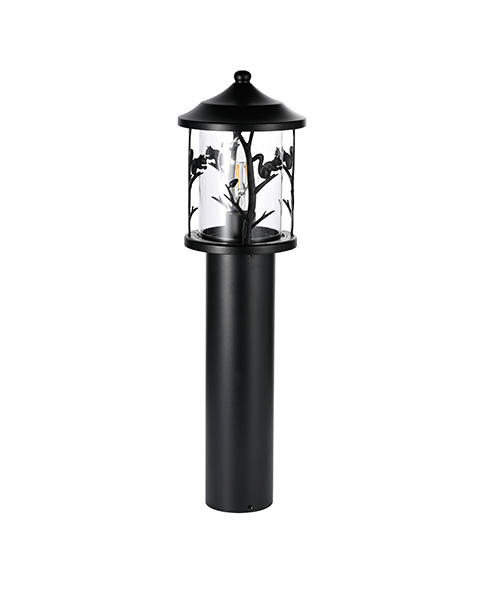 Lamp position
To determine the lighting range of the light, the position of the light must also be considered, that is, the height, angle and light distribution of the light. The size and brightness of the shadow formed during lighting should be coordinated with the environment and atmosphere, so as to facilitate the use of light and shadow to foil the nature and create a certain scene and atmosphere.
space
For the small space behind the trees, only the necessary parts can be illuminated and the rest can be placed in the shadow; However, for a larger space, the handling method is just the opposite, which will create a sense of intimacy in the large space.
color
The courtyard landscape lamp itself is to create a night landscape. Therefore, in the choice of color, try to choose some low saturation ones to avoid giving people too strong visual stimulation and setting off a soft atmosphere.
Courtyard is a place where people can enjoy life and get close to nature. When night falls, the light is the soul of the courtyard, decorating every corner. When I look back, the beauty of the courtyard is in front of me.