It can be said that garden lights are today's green and environmentally friendly landscape lighting products, which are relatively common in modern housing construction. They are not only energy-saving but also beautiful. However, solar garden lights will inevitably have lighting failures during use. Tell us what are the reasons for the failure.
How solar garden lights work:
It is mentioned that after the solar panel of the garden light is irradiated by sunlight, it will convert light and electricity to generate alternating current, and then charge the built-in battery through the control panel. bright.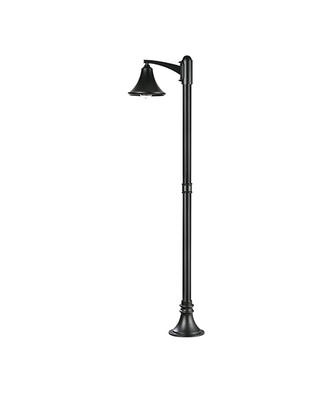 What are the reasons for the lighting failure of garden lights?
  1. Unqualified raw materials are one of the important reasons for the failure of garden lights, so be careful when purchasing manufacturers.
  2. During the installation and construction of garden lights, if the technology is not professional, it will also lead to later failures, which is also one of the common reasons.
  3. The unscientific design of the scheme will lead to the overload operation of the garden light or the inconsistency in the production of the connector, which will also lead to failure.