Courtyard lights are a very beautiful outdoor lighting. Many villas and communities have used courtyard lights. On the one hand, courtyard lights have basic lighting functions, and on the other hand, courtyard lights are really beautiful, which is also important. Ordinary villas cannot lack the decoration of courtyard lights. As long as there are courtyard lights, there is a romantic and beautiful atmosphere everywhere.
Many garden lights are equipped with batteries. In order to make the batteries last longer, we have to check them frequently. It is mainly to check the discharge of the battery to see if the battery has normal charging and discharging conditions. Sometimes we also have to check whether the electrodes or wiring of the LED street light are corroded. If there is any, we should deal with it as soon as possible to avoid bigger problems.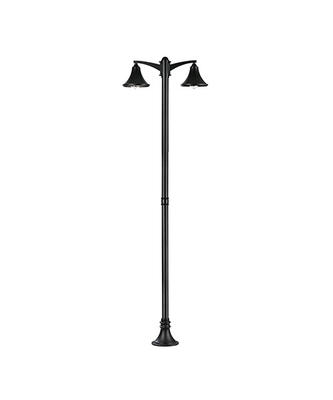 Yuyao Four Star Lamps Co., Ltd. Is An Outdoor Lighting Manufacturer, Founded In1996, Specialized In Die Casting Aluminum Luminaries, Integrate In Design, Development, Innovation, Production And Sales. We Locate At Ningbo China, Nearby Ningbo Port, Ningbo Lishe Airport, Hangzhou Xiaoshan Airport And Shanghai Airport.
We Have Over 100 Employees, More Than 20 Thousand Square Meters Area Of Factory With Die Casting, Stamping, Powder Coating, Molding, Polish, Machining And Assembly Workshops.
We Have Many Years Of Experience For OEM And ODM Products, Also We Committed To Design And Develop Own New Products With Patent And CE/ETL Certification, Our Main Customers Are From North America, Europe, Russia And So On, Covering More Than 30 Countries.