Are there specific regulations for the placement distance of the park landscape lights?
This should be set according to the wattage and related height of the park landscape lighting fixtures, and there is no hard specification.
   For example, generally speaking, the park landscape lights for road lighting in residential areas generally use 45 watts, the height is generally about 3-3.5 meters, and the spacing is 15 meters (because of its radiation radius of 12-15 meters). Decorative low-wattage landscape lights, with random spacing, according to design intent.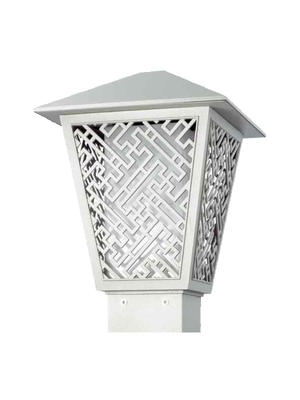 Lawn lights are decorative lamps, and there is no requirement for lighting spacing. Generally, the distance is fixed according to the needs of the design node. Large-wattage and high-pole lights used in squares generally require 400 watts, a height of 15 meters or more, and a radiation radius of 30-40 meters... But this is just a general rule, not a standard. There are many design factors when lighting fixtures are placed on their own, which are different from municipal lighting.
For example, try to avoid dark areas with lighting blind spots in corners and paths, try to avoid residents' zhidao windows being too close to the lighting fixtures, and consider avoiding light pollution caused by recessed lights... Many empirical issues should be based on Actual setting on site.