With the development of society and people's aesthetic appeal, a building should not only have practical functions, but also have certain aesthetic and pleasure functions. As a cultural place, it has become a symbol of the level of civilization of a unit, a city and even a country to some extent. External night lighting is the use of lights to shape the night image of the building, thereby expressing the unique artistic style of the building under the night.
Shows the unique cultural connotation and artistic characteristics of the building.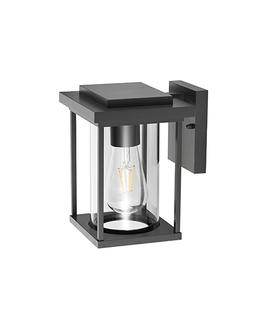 Significance of installation Night lighting plays an important role in shaping the overall atmosphere of the night environment; night lighting is indispensable in life. In addition to meeting people's leisure and entertainment needs, it will also be an important landscape and a place for civilized society. Necessary, it is conducive to the safety and comfort of human activities and the correct identification of the surrounding environment. Prevent the loss of coordination between people and the light environment.
It plays a vital role in traffic safety, improving traffic guidance, and reducing accidents and crimes. Technical points: Choose a reasonable facade lighting method, control the lighting area, and reduce power consumption. Handle well the requirements of various indicators such as illuminance, light color, color rendering, three-dimensional perception, texture, flash, and glare limit. Pay attention to spatial clarity, eliminate unnecessary shadows, and control the adverse effects of light, heat and ultraviolet radiation on people and objects.
It is necessary to create a suitable brightness distribution and illumination level, limit glare, and reduce irritability. Natural light should be used effectively. The requirements of the light pole: the top of the lifting high pole light is equipped with a lightning rod, a rain cover, a pulley block with a 60-degree distribution and a hook system with a 120-degree distribution. The rain cover can prevent rainwater from entering the inside of the light pole and prevent the lifting pulleys and other parts from being rusted by rain. The pulley block is used to prevent the steel wire rope and cable from being entangled from the groove.