Yard lamp is a kind of lighting products that provide lighting for residential communities, parks, campuses, gardens, villas, zoos, botanical gardens, etc. At the same time, it has the characteristics of landscape effect and lighting effect. It is especially suitable for landscaping projects, landscape lighting, campus lighting, and park construction.
The height of courtyard lights is generally: 2.5 meters, 3 meters, 3.5 meters, 4 meters, 4.5 meters, 5 meters and several common specifications. Other specifications need to be explained when ordering. Introduction to the pole specifications of garden lightsThe specifications of the poles of courtyard lights are 115mm equal diameter, 219mm equal diameter, 140-76mm variable diameter, 140-89mm variable diameter, 165-76mm variable diameter, 165-89mm variable diameter, 165-115mm variable diameter , 100 square poles, 110 square poles, and other square poles. The price of each specification is different. In addition, there are light poles that need to be embossed or other special-shaped treatments that need to be changed according to different requirements.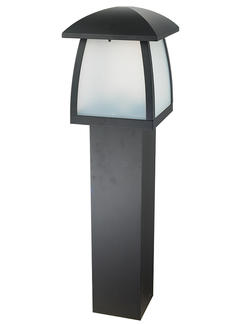 The lighting power of street lights will generally be relatively large, in the range of 250-400W, and it should be considered based on the width of the road, the surrounding trees, the height of the light pole, and whether it affects surrounding residents. The lighting power of landscape lights is relatively small, generally 80-150W, but may also be smaller.
Street lights of non-standard landscape lights are generally used in urban or rural main roads, secondary roads, urban squares, communities and other places, and the lighting requirements are generally relatively large. The shapes of street lamps are not so diverse, generally there are only a few. But the shapes of landscape lights are very, very many, very random and unconstrained.
Garden lights can be customized according to the surrounding environment and special reasons. Of course, despite the use of LED light sources, the quality and service life of light sources at different prices are also different. A better quality LED street lamp can be used for more than 10 years, and a general LDE light source may be used for 3-5 years. This is because the landscape lamp has the basic lighting function. Its big function is to have a strong viewability. Its light source power can reflect the overall shape of the lamp, and it does not need to be too bright.