Different types of customization. Although they are all called landscape lights, in fact, their overall quality and style will still be very different. Moreover, the lamps used in many places must be redesigned and must be customized and processed, so the cost will naturally be higher. Therefore, we must first clarify our needs, the type of landscape lights required, whether to customize, and then measure the market price. If you need a landscape lamp that has been made, you can also check the quotation on the official website of the landscape lamp manufacturer. It is easier to choose cost-effective products.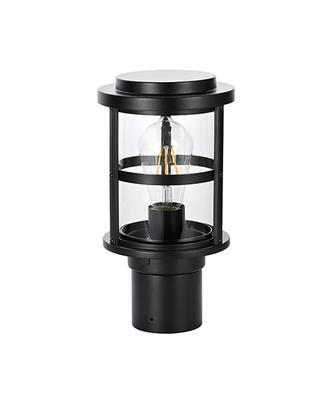 Basically, the landscape lampposts that we can see on the street are customized products. In the process of beautifying certain cities, this kind of landscape light will also be integrated into the characteristics of certain cities. Customized products are required to complete the overall plan. Therefore, we must first understand the steps and methods of customizing landscape lights, and we must also understand the specific steps of customization.
Find a suitable manufacturer of landscape lights. After all, the production of products such as landscape lampposts requires a high level of technology, so it is necessary to find suitable merchants to cooperate and determine the production capacity of the other party. Fortunately, we can choose large companies that can provide us with a variety of services for cooperation. This ensures a smoother customization process and ensures that the overall quality of the lamp post meets the requirements.
Determine the design style. We must also have certain design requirements for landscape street lampposts, so we must first understand the design style and our own needs. It depends on the design ability of the other party, and whether the basic design and processing can be completed according to our requirements. The samples can be processed first, and after confirming that the quality of the samples is the same as our needs, we can cooperate in mass customization.
Clarify the processing price.
Because it is a customized landscape lamppost, we must re-determine the price. The price of each lamp is different, and we naturally need to weigh it. Choosing the right materials and determining specific product parameters will help us compare prices. We can also choose a relatively excellent landscape light manufacturer to cooperate to ensure a higher cost performance.
The cooperation model is different. The price of the landscape lights we bought from the middleman is definitely higher than the price of the products sold directly by the factory. no doubt. However, if you want to contact the manufacturer for cooperation, you need to make sure that we need more landscape lights and have certain requirements for customization. Different cooperation methods will also have a greater impact on prices. This is something we should pay special attention to. If you figure out the needs before customizing, the price is relatively easy, and we can also ensure that our custom effects meet the requirements.
https://www.chinalamp.com/