As the name suggests, outdoor lights are lighting fixtures exposed outdoors. Usually it can be combined with the surrounding roads, landscapes, and buildings for lighting design and installation, so as to achieve the unity of its functionality and artistry.
Outdoor lights include road lights, landscape lights (Chinese lights, fireworks lights, cherry blossom lights, etc.), lawn lights (stainless steel turf lights), underground lights, wall lights, outdoor spotlights, flood lights, wall wash lights, etc.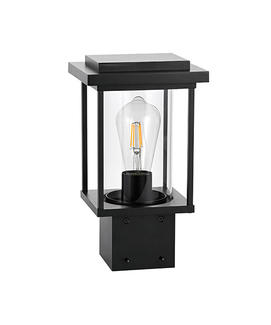 The outdoor lights (tree lights, floor lights, etc.) used in many domestic communities are 220V high-voltage lights. Once leakage or damage occurs, it is easy to injure people. In contrast, foreign countries have already considered this aspect. Most outdoor lights The transformer is used to reduce the voltage so that it is controlled within the safety voltage of the human body, thereby ensuring safety.
In addition, some garden outdoor lights appropriately use glass products. Some people think that glass is also one of the unstable factors in the safety of outdoor lights. However, experts believe that good-quality glass (especially special glass) has a very harmful effect on people even if it is broken. If developers can focus on the use of building materials and are willing to use good materials at the cost, the safety factor can be greatly improved.