Speaking of lawn lights, we will think of its many benefits. During the day, lawn lights can embellish the city landscape. At night, lawn lights can not only provide necessary lighting and convenience for life, increase residents' sense of security, but also highlight the highlights of the city and deduce a bright style. .
The soft and beautiful lighting art design always makes many people yearn for it, not for its luxury, but more for its comfort. So how to arrange lawn lights to achieve the desired effect? Next, let's learn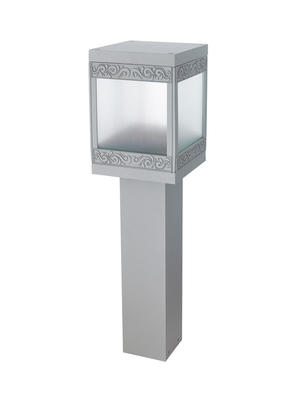 1. First determine the style of lawn lamp. At present, lawn lights are mainly divided into six categories: European lawn lights, modern lawn lights, classical lawn lights, anti-theft lawn lights, landscape lawn lights, and LED lawn lights. Choose the appropriate lawn lamp style according to different applicable occasions.
2. Determine the height of the lawn lamp. The specific height should be calculated according to the selection of lamps and lanterns and the space ratio of different project models.
3. Layout of lighting points. After determining the style and height of the lawn lamp, it is time to start the point layout. There are three types of layouts: single-sided layout, double-sided layout, and son layout. The specific layout scheme should be calculated according to the road width and the illuminance required by the specification.