1. The light pole is an octagonal or dodecagonal cone. Use high-strength high-quality steel plate for cutting, bending and automatic welding. The general height is 25, 30, 35, etc. Wind resistance can reach 60 meters per second, each size includes 3 to 4 plugs, steel chassis with flanges, diameter 1 to 1.2 meters, thickness 30 to 40 mm.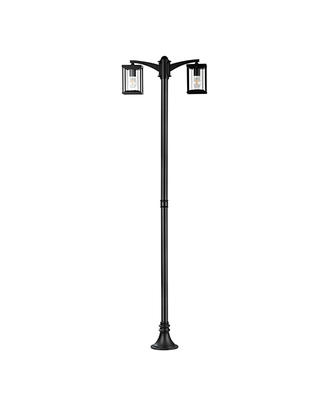 2. The main function is the frame structure, and the decoration materials are steel plates and steel pipes. Both the pole and the lamp panel are hot-dip galvanized. The electric lifting system consists of a motor, a hoist, three sets of hot-dip galvanized steel wire ropes and cables. The light pole is installed on the car body, and the lifting speed is 3 to 5 meters per minute.
4. The guide rail and the unloading system are composed of guide wheels and guide arms, so that the light board will not move horizontally during the lifting process. When the light board is in place, the light board will automatically fall off and be locked by the hook.
5. Lighting electrical system settings 4-48 400w-1000w metal halide lamps (white light), LED floodlights, floodlights, computer time controllers can automatically control the switch lights and part or all of the lighting time.
https://www.chinalamp.com/