The planning of lawn lights mainly includes appearance and soft lights to increase the safety and beauty of the urban oasis scene, and generally has the characteristics of convenient installation and strong decoration. It can be used for decoration of parks, garden villas, square beautification, and other places. illumination.
Die casting garden lamp developed to the 1990s and were widely used in urban slow lanes, narrow lanes, residential quarters, tourist attractions, parks, squares, private gardens, courtyard corridors and other public places on one side or both sides for road lighting. Improve the safety of people traveling at night and increase the time for everyone to spend outdoors, and improve the safety of life and property.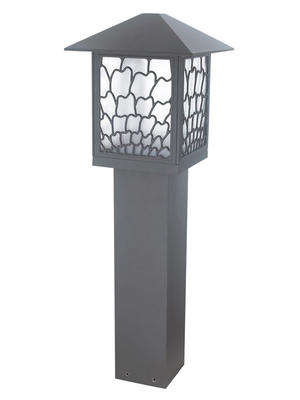 Since the development of lawn lights, according to the different application environment and planning personality, different types have been derived, which are divided into six types: European lawn lights, modern lawn lights, classical lawn lights, anti-theft lawn lights, scene lawn lights, and LED lawn lights class.
  European lamp
   Its planning personality mostly chooses some European art elements from European countries and adds abstract expressions.
Modern lights
   Its planning personality mostly uses modern artistic elements and simple techniques for expression.
  Classic lamp
   Its planning mostly uses Chinese classical elements, which are used and modified, such as palace lanterns.
   These three types of lawn lights represent different personalities, and they are also derived by most manufacturers in order to match the planning personalities of urban buildings.
   anti-theft lamp
   Its plan is to eradicate the appearance of theft of lawn lights by certain illegal groups in the society. Anti-theft lawn lights are mostly made of polymer composite materials, which are slightly stronger and more corrosive than steel and aluminum, but they are expensive.
  Technical lights
  Traditional lawn lights use too many plastic or hardware materials, and their appearance is mainly modern and simple and classic. Technical lawn lights incorporate technical elements on the basis of traditional lawn lights, and have a more generous appearance. Most of its planning is mainly yard decoration, supplemented by lighting functions. Commodity raw materials include glass, iron, resin, plastic and general raw materials. Take flowers, animals, characters, festival themes, etc. as the primary planning elements.