The lamp is not only a lighting tool, but also a pair of bright eyes in the dark. When night falls, the landscape light manufacturer will light up a light for your garden and enjoy a good time quietly.
How to choose a landscape light?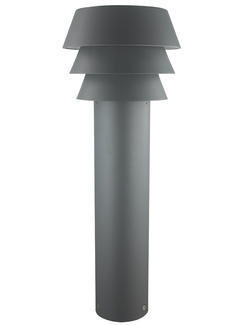 light source
The main function of the courtyard landscape lamp is to highlight the night scene effect. Use warm light sources, cold light sources, and strange light sources that are not suitable for courtyard use as much as possible. These two light sources lack comfort.
colour
The existence of the courtyard landscape lamp itself is to create a night view. Therefore, when choosing colors, you should choose some low saturation as much as possible to avoid too much stimulation to the vision and create a soft atmosphere.
space
For small spaces like bushes, you can only illuminate the necessary parts and place the rest in the shadows; for larger spaces, you can reverse the treatment method, which will give a larger space a sense of intimacy.
Safety
Courtyard lighting should not only pay attention to beauty, but also pay attention to the destruction of plants. When using a landscape dimmer, the light will turn yellow, and the illuminated object will be covered by a layer of yellow, especially for plants.
Fixture position
In order to determine the lighting range of the lamp, the position of the lamp must also be considered, that is, the height, angle and light distribution of the lamp, and the size and brightness of the shadow formed during the lighting process should be coordinated with the position of the lamp. Environment and atmosphere, it is convenient to use light and shadow to set off the nature and create a certain scene and atmosphere.